Arsenal vs Liverpool – Emirates (London) – 15/07/2020
No one could say that "Arsenal" is considered a favorite in North London derby – but after being defeated by "Tottenham" Mikel Arteta's team not only stopped adversaries from moving ahead – but also have felt to the ninth place. Now a trip to the qualification round of Europe League seems a vain dream even if they will win three times in the matches left.
As the nearest "Gunners" competitor "Liverpool" is unpredictable: when playing hands down Klopp's team can either grant the points or achieve a crushing victory. Capital club looks more motivated, but in the current season they were giving points away in the similar situations – even to the much weaker opponents.

Top Events of the Week
Leicester City vs Sheffield Utd
"Leicester" was impressive in the first season half – but have won only one of the six last matches. Now not only top-4 position is questioned, but also a possibility to get to Eurocups at all. "Sheffield United" recently have beaten "Tottenham" and "Chelsea", so now not the most spectacular team of EPL is only five points behind "The Foxes". MU that already have accelerated will hardly be beaten by "The Clubs", but if they will be victorious at the guest match over Rogers team and taking into account easy calendar at the finish Wilder's wards have a chance to finish in top-6. But to say frankly – it is questionable if the newcomers need such additional pressure like Eurocups.

Milan vs Parma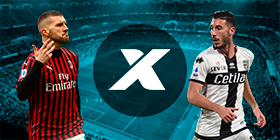 "Milan" was not able to defeat "Napoli" in the guest game, but Stefano Pioli's wards are not giving up in trying to reach the Europe League. Milan team calendar in the nearest tour looks very comfortable. If they managed to defeat "Parma" in the guest game at the season hot spot – it is a must to take three points at home. Guys from Parma have recently pretended to be in top-6, but five lost matches streak have moved them to the lower half of the table. Roberto D'Aversa team is finishing season with no real interest – relegation zone is far away, and Eurocups zone is now even further. But they can still give a good confrontation to the hosts.

Real Sociedad vs Sevilla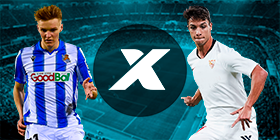 Few weeks ago San Sebastián match was nearly the central one in the tour. Now it is interesting only as a spectacle. Due to the Champions League regulations specific "Sevilla" do not care much if they take third or fourth place. "Real Sociedad" have lost all chances to get to Eurocups via the Championship already at the restart moment – now Basques are thinking about Cup finals, which do not have a date stated yet. However both teams can play a spectacular and resultative football, thus it is logical to predict that each of the goalkeepers will miss at least one goal.

Real Madrid vs Villarreal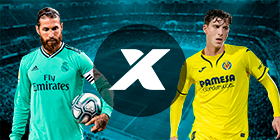 To complete the championship "Real" have to put a little more strength. Most possible it will happen at the home match of the pre-last tour with "Villarreal". Levantines were struggling long and hard to reach the Champions League place, but at the long distance "Atletico" and "Sevilla" appeared stronger. Javier Calleja wards are hardly expect to get at least one point in Madrid – the place in Europe League is already won by them due to the doubtable pursuers shape. But if "Submarine" have not lost to "Barcelona" – they could fight Zidane's team as well.