Ronaldo tops the list with rival, Lionel Messi coming in a distant second place.

Cristiano Ronaldo has topped the list of highest earning footballers per Instagram posts for this year (2019).
Interestingly, the Portugal forward has earned nearly double Messi via his social media posts.
You can check out the full list from Buzz Bingo below.
1.) Cristiano Ronaldo – $47.8 million Instagram income (49 ad posts)
2.) Lionel Messi – $23.3 million Instagram income (36 ad posts)Advert
3.) David Beckham – $10.7 million Instagram income (30 ad posts)
4.) Neymar Jr – $7.2 million Instagram income (10 ad posts)
5.) Zlatan Ibrahimovic – $4 million Instagram income (20 ad posts)
It's well known that Barca captain, Messi is very private so it comes as no surprise he's not as active on social media as Ronaldo.
David Beckham is the only non-active football personality to make the list.
The Inter Miami owner will be much more active in football once his side begins playing in the MLS next year, but it's still a surprise to see him crack the top three.
Brazil and Paris Saint-Germain superstar Neymar is also an obvious inclusion thanks to his lucrative brand deals such as GaGa Milano.
Zlatan Ibrahimovic also sneaks onto the list thanks to his partnership with brands like Samsung.
You have to wonder if Zlatan will be as active on social media now that he finds himself back in Europe.
Zlatan Ibrahimović✔@Ibra_official
Same Zlatan. Different Devil. @acmilan Arrivo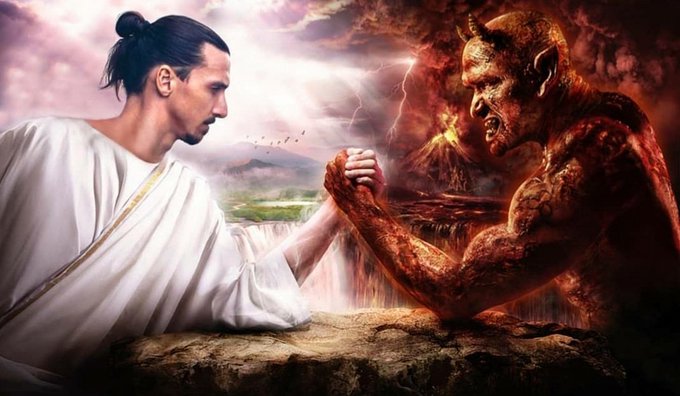 236K7:26 PM – Dec 27, 2019Twitter Ads info and privacy41.5K people are talking about this
The 38-year-old rejoined Italian giants AC Milan on Friday night in a deal until the end of the season.
He has a job on his hands to return them to glory as they currently find themselves 11th in Serie A.
Source: sportbible.com