A number of Ghanaian female celebrities have urged President Nana Akufo-Addo and other African leaders to speak and/or intervene in the ongoing #EndSARS crisis in Nigeria.
Nana Aba Anamoah, Yvonne Nelson, Lydia Forson, and Sandra Ankobiah are among the many stars who are waiting for action from President Akufo-Addo and other African leaders. Nigeria has been in a tenuous situation since October 8, 2020, thousands pour onto the streets daily in protest of the activities of a police unit called SARS (Special Anti-Robbery Squad).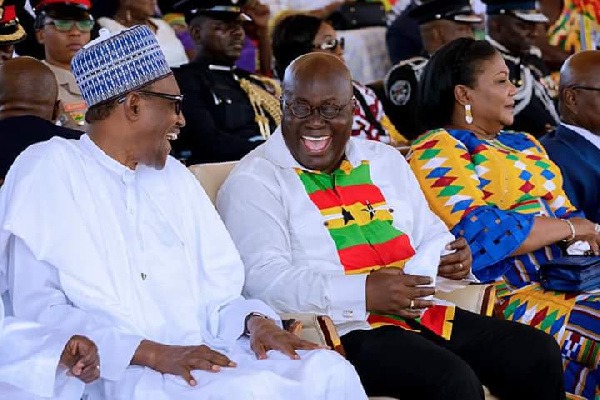 However, what is happening in Nigeria is purely internal. Any comments from another country at this point would amount to interference in their domestic matters. The AU as a body and Ecowas as a body can express concerns over the reports of abuse but those concerns will mean nothing. Their protocols require an investigation before they can impose punitive sanctions. It is needless to point out that Nigeria is also one of the biggest financiers of both bodies.
The Federal Government of Nigeria is still recognize as legitimate. Their own Constitution empowers the Federal Government to use legitimate force to maintain law and order when necessary. The Federal Government of Nigeria is entitled to see the situation as a threat to law and order and within their constitutional mandate take steps to address.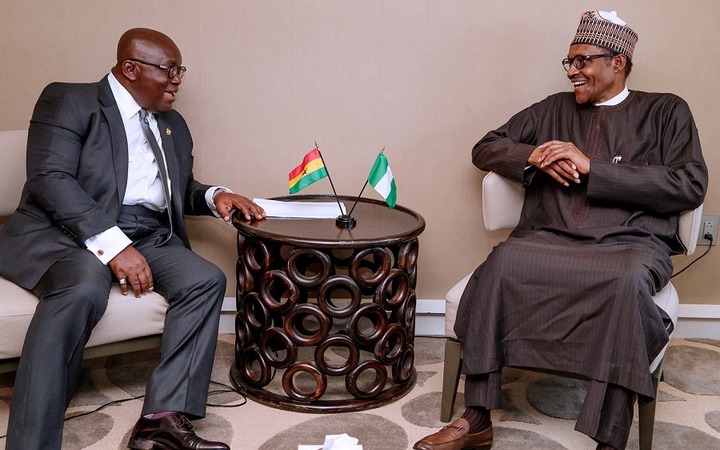 This is a right they do not surrender by joining any international body. This is one basis of international law.
I suspect people do not want Nana Akufo Addo to speak or tweet about Nigeria because they care about Nigerians but because they want him to descend into the controversy in that country and take a side. They want him to support the ENDSARSMOVEMENT.
That is why they are not asking what efforts the Ministry for Foreign Affairs is making to keep the many Ghanaian citizens in that country safe. In fact, they contradict themselves when they admit the situation is not so bad that Ghanaians living in Nigeria have to be evacuated. Yet they gloss over that fact when comparing it to Ivory.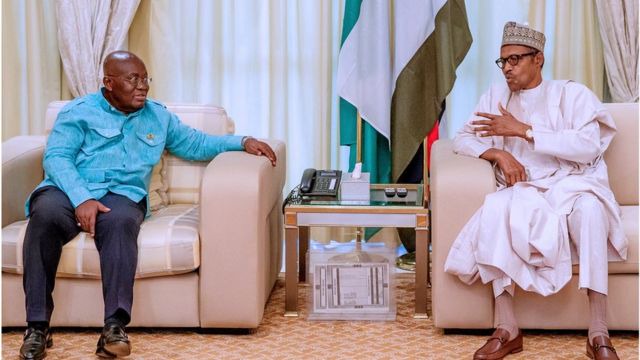 They are not actually interested in whether we are persuading the Government of Nigeria on a diplomatic level. They just want a public show off.
Again, it is a matter of notorious public record that the United Nations had officially recognized Qattara as winner of the Ivorian elections. It is also a matter of notorious public record that Ecowas only decided to intervene on the 25th of December even though the elections had been organised in November and the disturbances had almost swiftly followed.
It is a matter of notorious public record that the EC in that country, in that election, declared Qattara as the winner. It is a fact that UN observers, who were the primary supervisors of that election, had certified Qattara as winner.
It therefore does not follow logic to conclude on these facts that a similar duty arises on Ecowas to act or they should implore the same measures adopted in dealing with that situation. Know your facts. Dont follow the emotional crowd.
We can pray for our brethren. But what is happening there has not reached the point where any other Nation will comment. No international obligations have been yet breached. The Nigerian State, including their Judiciary, is still capable of handling this. It is purely internal at this point.
(These thoughts were shared by Kofi Opare Hagan)