Sam Loco Efe famously said, "When money talks, humanity listens. When money sings, humanity dances" and yes! during the engagement ceremony of Osei Kwame Despite's son, money did speak.
Kennedy Osei's engagement ceremony has been the talk of town for about a day or two and just when people thought that the fuss was dying out gradually, another big statement was made!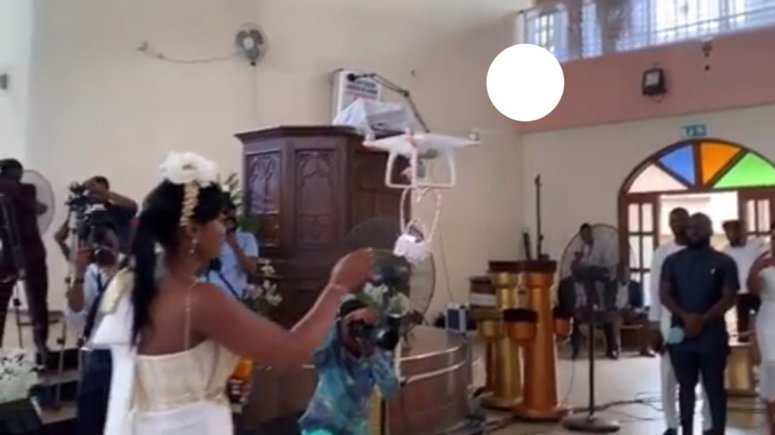 During the wedding ceremony which was held today, Kennedy Osei brilliantly stole the show – leaving everyone gaping with awe.
Aside decorating the roads with luxurious cars which included Ferraris, G-Wagons, Lamborghini and the like, the wedding guests were stunned during wedding service at the Faith Presbyterian Church in Accra, when a drone was flown into the building to deliver the wedding rings for vows.
Watch it below: